1. Plug in your radio to the computer, choose Joystick mode if prompted from the radio.
2. Launch the game, go to Options -> Radio & Gamepad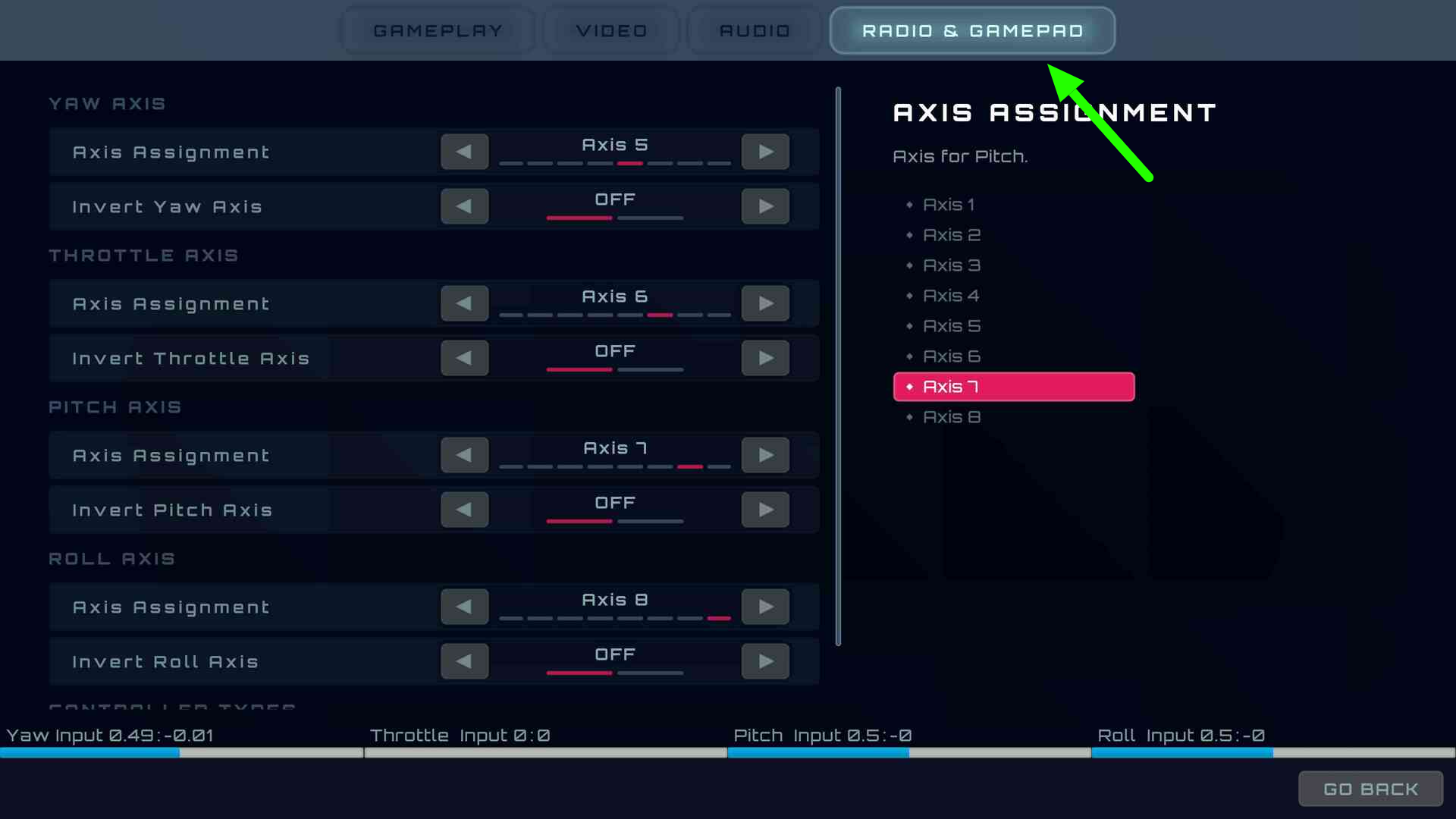 3. If you are using DJI controller or X-Lite controller, be sure to choose the correct controller type. Otherwise, leave it as "Generic"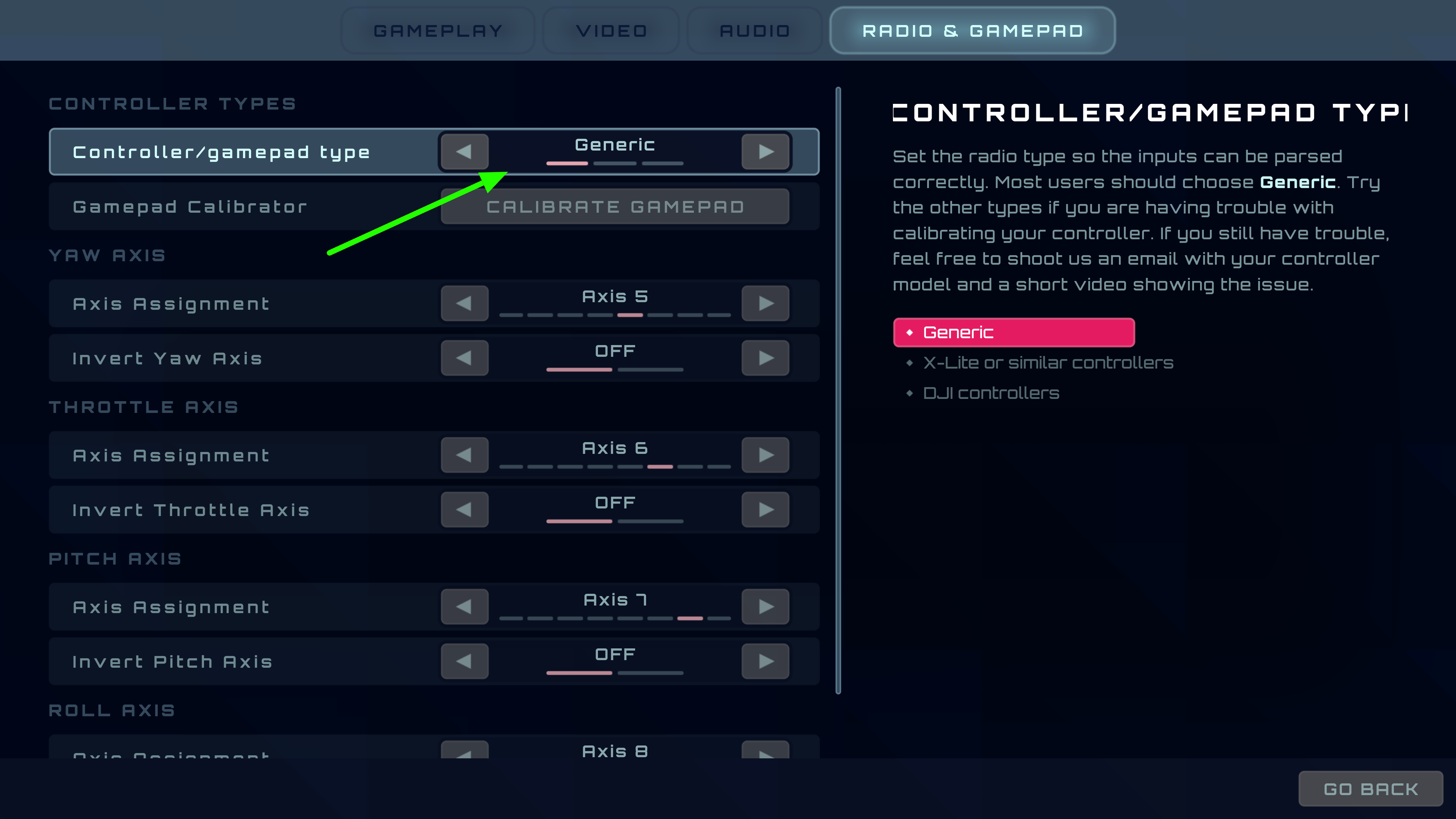 4. Then click on the "Calibrate Controller/Gamepad" button to enter the calibration tool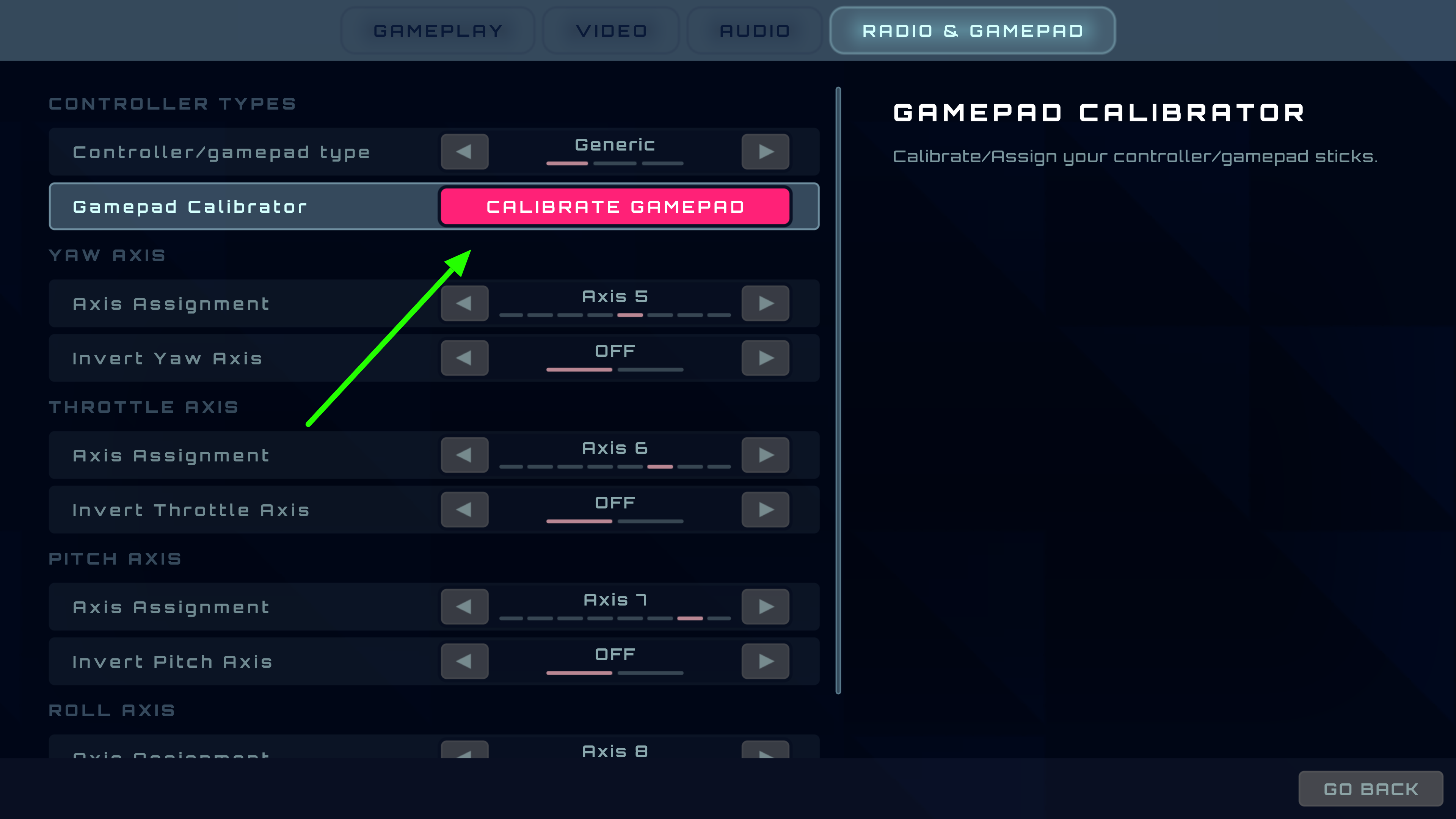 5. Follow the instruction in the tool to finish calibration.